Citalid – a French cybersecurity startup offering a platform for companies to analyze and quantify their cyber risk – raised €1.2 million in a row this year. The Shake'Up team got the opportunity to meet with Maxime Cartan, co-founder of Citalid, and ask him a few questions about the startup's incredible journey and learn some tips on how to lead a fundraising.
The start of a promising startup
Maxime Cartan and Alexandre Dieulangard met each other at ANSSI, the French National Cybersecurity Agency. They were working on threat intelligence issues. Soon, they both realized the market was needing threat intelligence with a technical but also more contextualized and pragmatic approach. If executive committees of major corporations are taking a closer look at their cybersecurity policy, they also want to optimize their budgets. To do so, they need to understand their financial exposure to cyber risk and invest where the return-on-investment is higher. Maxime and Alexandre saw an opportunity and seized it. Citalid was born in December 2017.
Citalid offers a solution of cyber risk quantification. It does not only rely on technical data. The solution considers several fields (geopolitics, economics, social…) and the very own features of the company to come up with a personalized diagnosis. It provides guidance to executive committees and help them take the most efficient and cost-effective decisions.
Shake'Up and Citalid: a mutually fruitful collaboration
In January 2018, shortly after its creation, Citalid joined Shake'Up – Wavestone startup accelerator. They have grown up rapidly ever since. There were only 2 employees at the beginning, and they are now 8. Back in October 2018, Citalid won 2 innovation awards at the Assises de la Cybersécurité, following the path of Alsid, a French cybersecurity startup also supported by Shake'Up.
Wavestone's support truly benefited Citalid. The startup joined the program early in its business life and the firm's cyber security expertise proved itself very useful. Maxime told us they got the chance to be directly in contact with consultants and experts from the Cybersecurity and Digital Trust practice to share their mutual vision of cyber risk analysis and their market knowledge. Every startup which joins Shake'Up is appointed a personal coach who supports and helps them throughout their journey with us. Dominique Yang, Citalid' s coach, was really active and helped Maxime and Alexandre get in touch with the right people.
Citalid' s seed round: a golden learning experience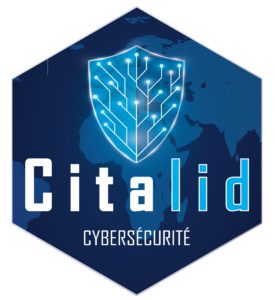 With its experience at Wavestone and the many successes already encountered, Citalid was ready to boost its growth and go further. They decided to launch their first fundraising – or seed round. As they had already won 2 innovation prices, they thought they could leverage this visibility to attract investors. After preparing their business plan, strategic and financial data for months, they selected the investors they were most attracted to and collected direct feedbacks from other startups. The first interviews with the funds were different from what Maxime was used to with his clients.  After that, come the negotiations with the funds. Eventually, Citalid raised €1.2 million in a row with 2 funds: Axeleo and BNP Paribas Développement.
This experience was a golden learning experience for the startup. Here are a few pieces of advice they gave us:
Take time to prepare your fundraising! This is what will make the difference. You need to have strong data and business plan to be confident during your interviews.
Do your research on the different funds! Do not hesitate to be a little bit selective as you will not be able to see everyone. It is best if you focus on the ones most relevant to you and your business. You can even reach out to startups already supported by funds to have more insights.
When doing interviews, a good strategy may be to try and start with investors you feel are less relevant for your startup or less likely to invest in it, so that you can get used to this specific exercise before meeting the ones you want most.
During the negotiations, apart from the capital share, you should also be very careful about the governance. Make sure you are aligned on strategic decisions so that the collaboration goes on smoothly. Do not forget this is supposed to be a partnership!
Now that they succeeded in their first fundraising, Citalid has a lot of plans for the upcoming months. Their first objective is to recruit business profiles as well as developers, cyber, economic and geopolitical analysts. Then, the startup wants to attract more business with large companies. And finally, as explained by Maxime, they aim at targeting the booming cyber-insurance sector in need for risk quantification solutions like Citalid's.
Citalid is probably one of the most promising cybersecurity startups at the moment. They have grown fast and strong and are already tackling their next challenges. We can wish them nothing but the best on their entrepreneurial journey!
If you want to learn more about Citalid, check this short video!